Upper East Side | 180 East 88th Street Luxury Condominium
THE Upper East Side
Nestled among the elegant pre-war architecture of Carnegie Hill, 180 East 88th Street is in close proximity to the best restaurants, elite educational and cultural institutions, and parks – giving it an immediate status as one of Manhattan's most enviable addresses.
Along with some of the world's most treasured museums and art institutions including Cooper-Hewitt, the Met Breuer and the Guggenheim, the neighborhood has played host to The Metropolitan Museum of Art for over a century.
Best-in-class educational establishments, both private and public, in addition to several historic colleges and prestigious universities, are in abundance on the Upper East Side.
QUALITY, CONVENIENCE AND DISTINCTION IN THIS MOST INTIMATE AND NEIGHBORLY QUARTER OF MANHATTAN
Stylish boutiques, quality grocery stores and elegant restaurants allow residents the luxury of both quality and convenience in this intimate and storied neighborhood.
The jeweled crown of the Upper East Side is undoubtedly Central Park. This urban landmark, an undisputed icon of New York City, is just four blocks away from 180 East 88th Street.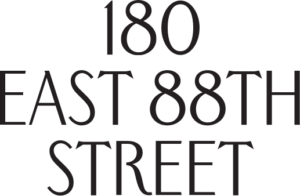 Schedule your private viewing of our on-site model residences today